Below is an aerial view of the main Concord campus as well as simplified map.  The map shows:
Aerial view of main Concord campus
Simplified map for Concord
Second Heaven House
Second Heaven House is a little further from the main campus. It can be reached by walking through the Second Heaven Trail from the main campus or through its separate entrance from route 259.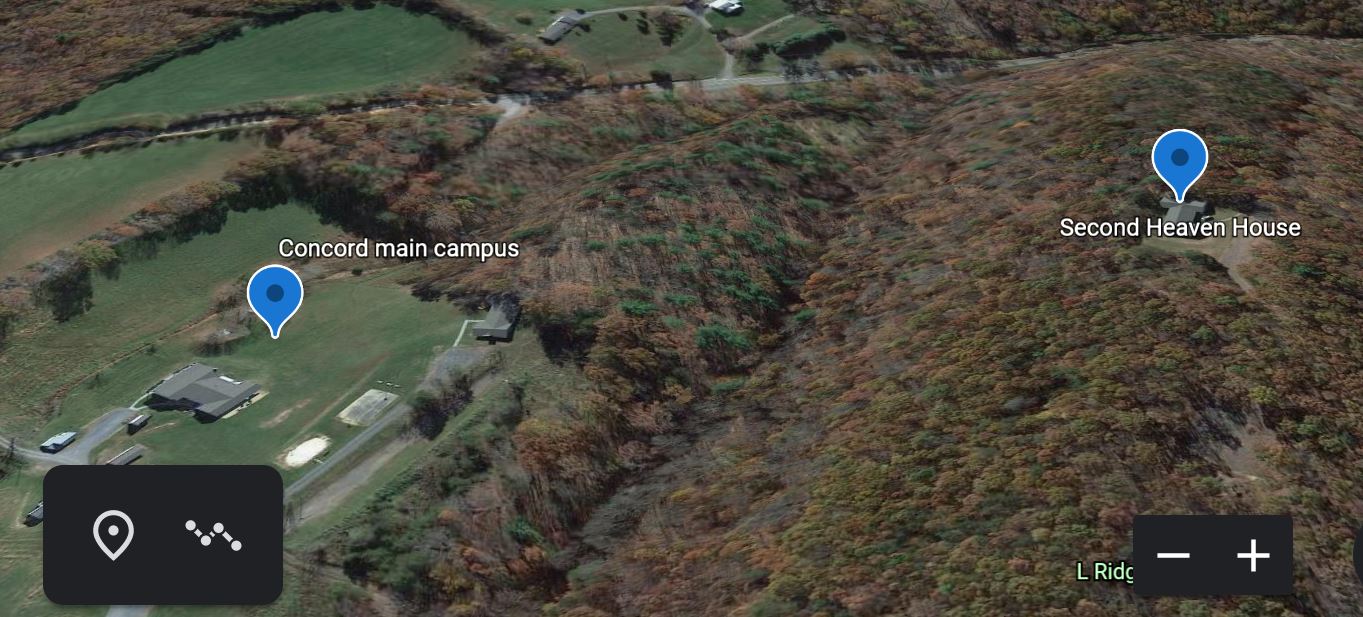 Second Heaven House